I had planned on the walls of the bridge being all concrete, but inspired by the new link road retaining walls at the Milnrow junction of the M62, I've gone for a stone with concrete capping, at some point the concrete may carry a safety rail along the top.
After a bit of fiddling I worked out how to print my previously downloaded OO scale stonework half size. (it can be found at Scalescenes
HERE
)
I love scalescenes, print it off, cut to rough size, apply some UHU glue to the plastic wall former then stick the paper on. Glue dries quick and a sharp blade can trim the printed paper to size if run along the plastic edge.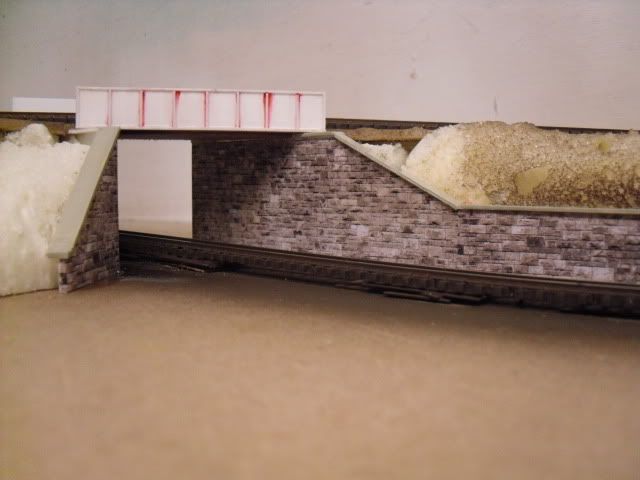 The observant may also notice that the gridge / girder has had some micro-strip added.
John