Went back out to the shed after the last post and found the foam had set enough to carve with an old hacksaw blade and sharp knife.
After a bit of a run round with the vac I dug out a can of chocolate brown spray, Its a long way from a finish but it gives a better idea than the cream foam colour.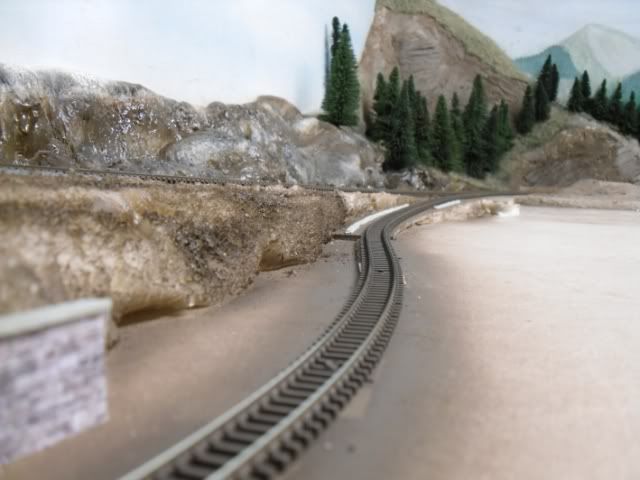 Having taken a look at the existing hillside i now remember the surface was done with a runny mix of sand and cement mortar and basket liner. So at some point in the future I'll be needing a small bag of ready mixed mortar. But til then at least I don't have to look at the bare foam.
John