Following this mornings post and the discussions and thoughts that followed, today saw my mind being set on the open scenic option.
I had the track in and today I ended up with an off cut of hardboard, so a mix of an hour before food and a couple after has seen a decent progress that means I now have a full loop.
Here is how it shaped up. After putting the off cut on the base I marked out the track plan starting with the 18" loop at the end. This was then cut out with a jigsaw.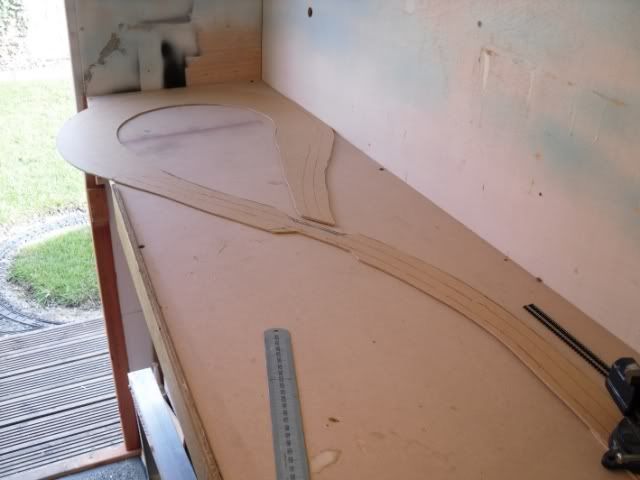 Then a mixture of packers were cut from timber, 6mm plywood and the 3mm hardboard and slotted under the track bed giving this.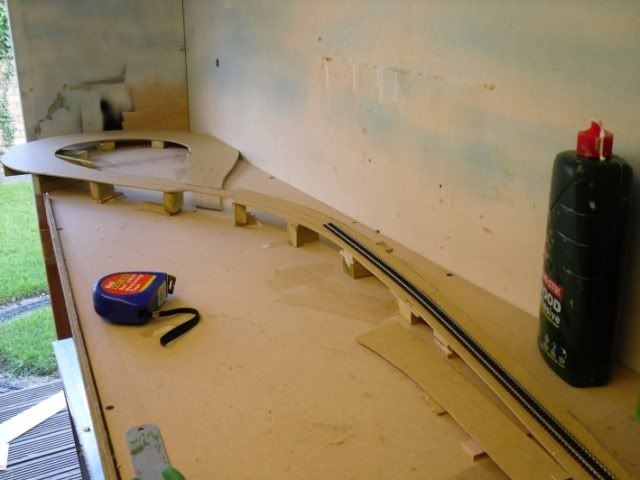 At this point I went for my Pizza while it all dried.
To support the harboard track bed where there is no blocks expanding foam was squirted in, one of life's messy jobs !
Then the foam was allowed to dry (a bit) and the track laid no pictures but a video to follow :) The scenic effect of the foam is a bonus but will look better when its cut back to neat embankments
John