My hobby time often benefits from "the day job", yesterday for example I had to reset some car park gullies and ended up with a reasonable amount of mortar left over !
So tonight with the house to myself I made use of the time and wandered down to the shed with the said bag of mortar. From previous experience I have found for scenery purposes the mortar is best mixed with a 50 PVA /50 water rather than just neat water. It makes the wet mortar stick better and when dry it is a little more flexible.
This picture shows the contrast between the now hard foam base in its "naked" condition and the layer of added mortar.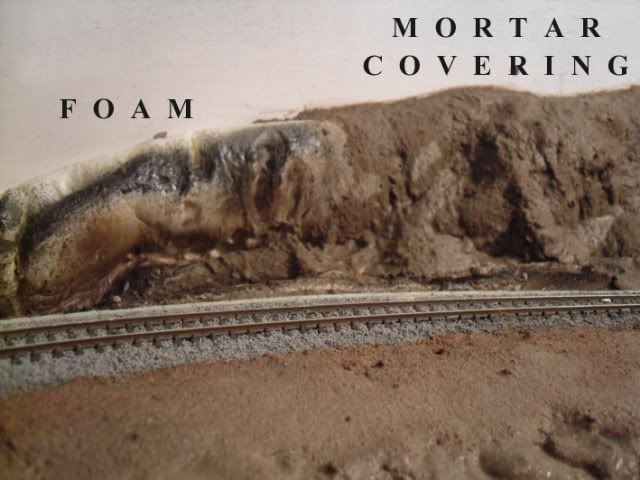 In the subsequent pictures the mortar is in various stages of drying, with some still dark , wet patches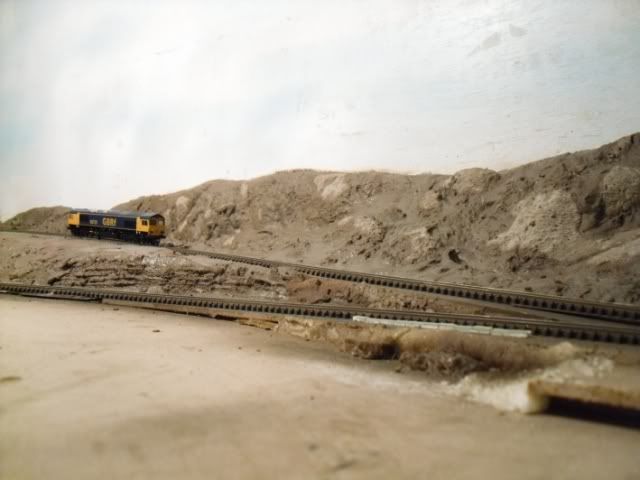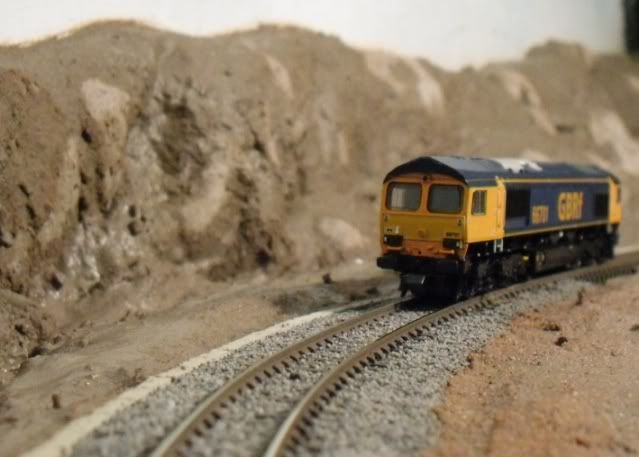 It looks a bit barren at the moment but in the coming weeks some greenery should appear....
John