Yesterday (Saturday) was a glorious sunny day, all the chores had been done and apart from the odd taxi service for the kids I got to spend quite a bit of time pottering in the shed, with the door open and the sun streaming in.
The first job was to insert the missing sleepers that had been cut away to allow the flex to be joined. Job number 2 was to to carefully watch the train as it made its way round, using strips of plasticard to pack up hollows and even out any slight undulations in the track level.
Once I was happy the track was as level and even as possible, I used some 0.5mm plastic strip to add some superelevation on the curves.
The last track work job was to spray the whole lot dirty brown and then clean the rail tops back off.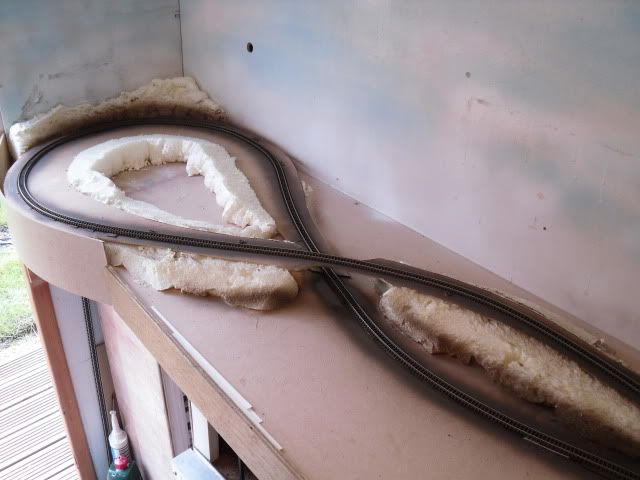 The next job I tackled was to start getting the bridge to take shape, the great thing about N is that small scraps of plasticard can make entire structures !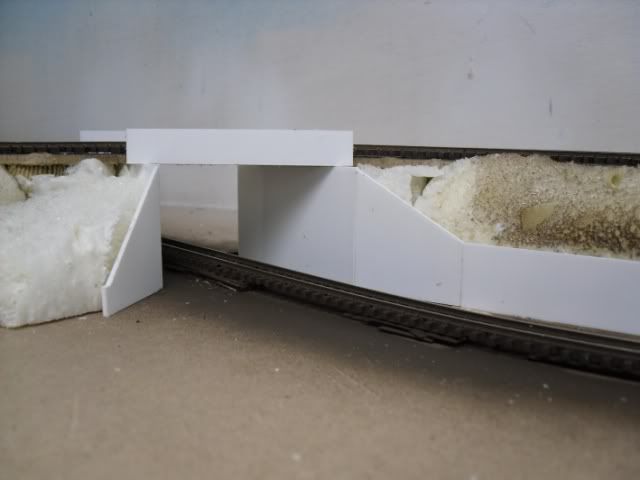 The plan at the moment is to have it as a concrete constructed bridge.
A final picture, in which you can just see the starts of the line side cable ducting
And a video
John