The weekend is drawing to a close and what a hot and sunny time it has been.
Today was our wedding anniversary, 18 years have been and gone and if that doesn't make me feel old, my eldest daughter has left secondary school this week, only having to go back to sit her exams.
Its been far to hot to venture into the shed, with the exception of half an hour on Friday night, when my parents came up and my Dad wanted a look at the N gauge.
I've been a bit disappointed that the remaining straight track sections to finish the continuous run in the garden, didn't arrive with the postman yesterday. With all the time lazing in the hot summer sun, it would have been nice to have a train trundling round the garden in the background. Never mind, if this week you look out of your window and see grey skies and showers, you will know my track has arrived !
The only progress on the garden line has been the minor track repairs in yesterdays blog entry, and this afternoon the transplant of 2 small conifers from the front garden.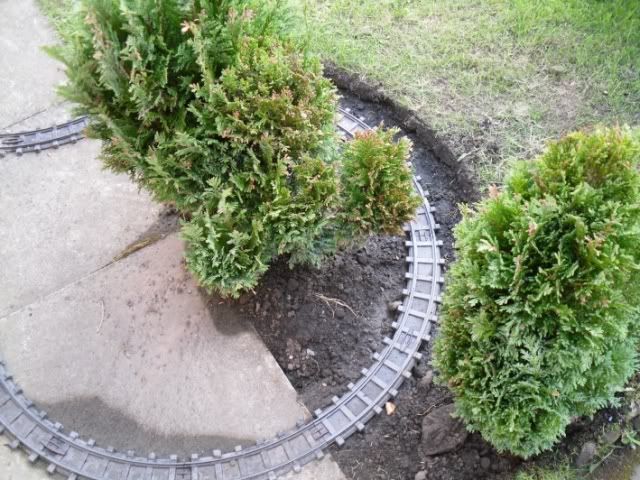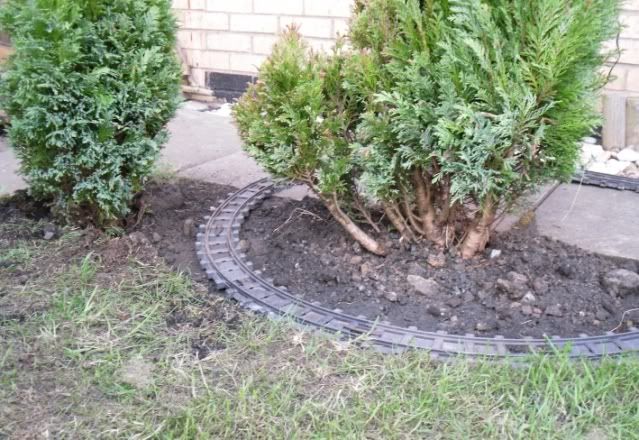 I have also realised that the box of 12 straights I have ordered, when combined with a couple of curves and
points I have already got, will give me enough for a passing loop/storage siding. (shown in red)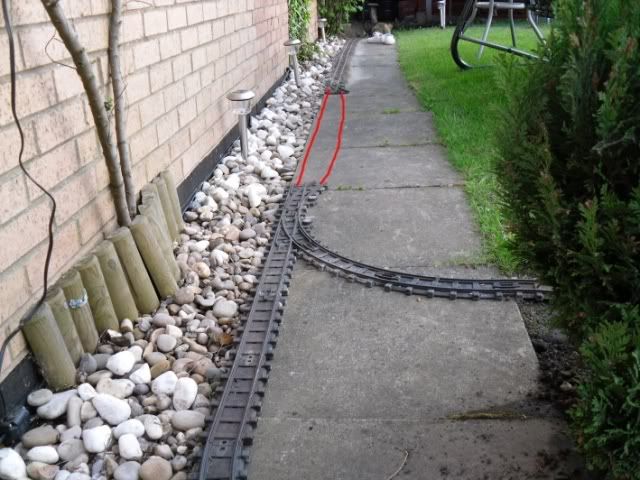 Finally although normally all content here is railway related, with my anniversary in mind, here is fitting video from the church to which we both belong.




Enjoy your week and remember what matters most !
John