I have been expecting 3 deliveries
The kids trampoline that triggered the replanning of the outdoor line.
Whiteboard restorer for work
The extra track to finish the outdoor rework
Today 2 out of the 3 arrived, the one I wanted most, the track didnt !!
So with only the trampoline to play with I spent the evening putting it up and happily it fitted as planned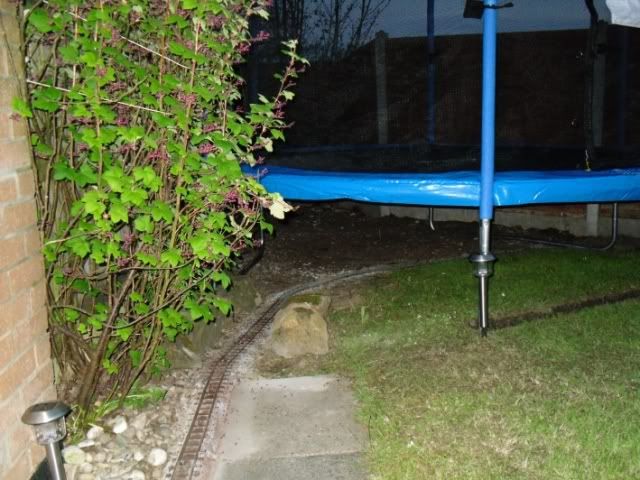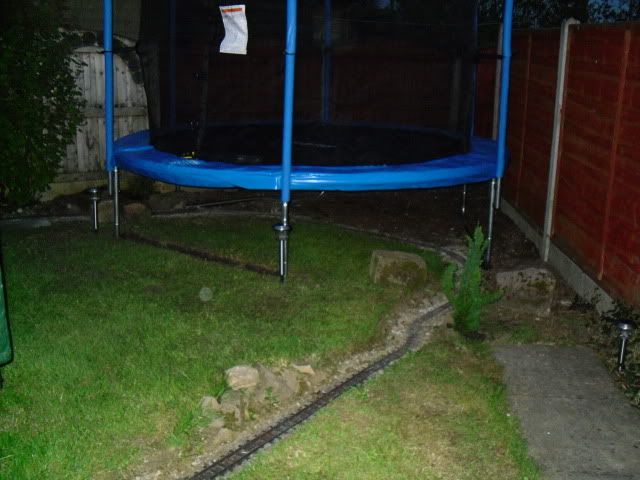 The front leg need to be sat in a trench to level it up, but my big concern, will the legs clear the track was not a problem after all.
John