It could have been me or one of my helpers but during the installation of the 10' trampoline a foot must ahve been a but heavy on the track. Trains still ran but I wanted the camber a little better. Plus pointing man was not impressed !
First step was to dig out under the track, step 2 alter camber in this case a stone was wedged in. Step 3 back fill with some fresh "postcrete"
Easy when you have a mini digger to hand !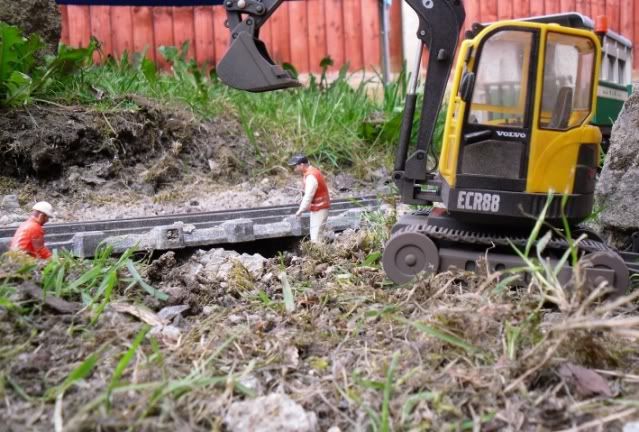 A bit further up the line the small weeds are taking control nicely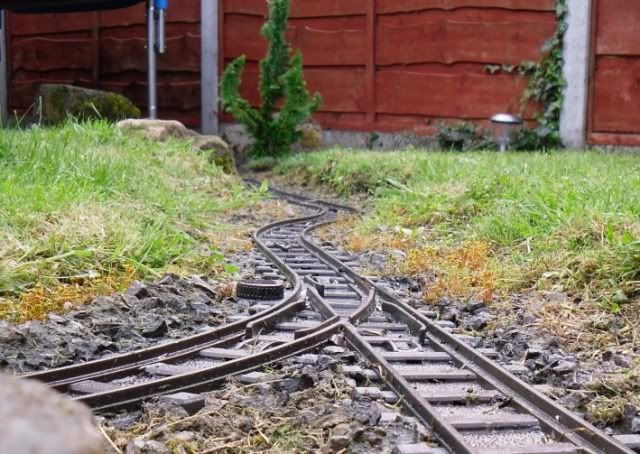 Still waiting for the extra track to complete the circuit though !