Okay chaps, here is tonight's update. The other end now is at the same stage. I have added steps to the bogies and the starts of the buffer beams are taking shape.
In these pictures I have clamped the side piece on to help visualise where I am going.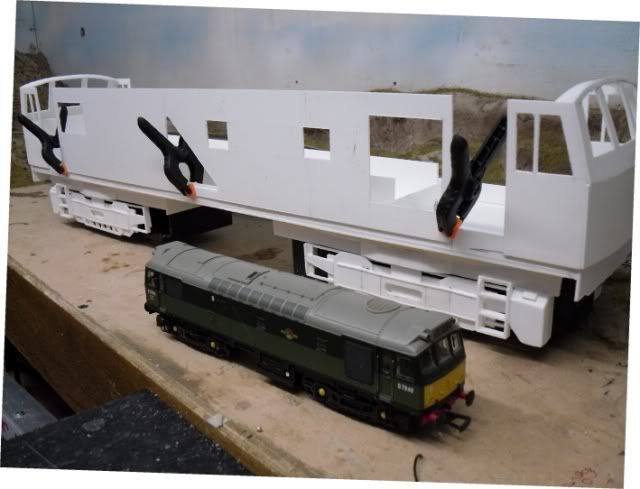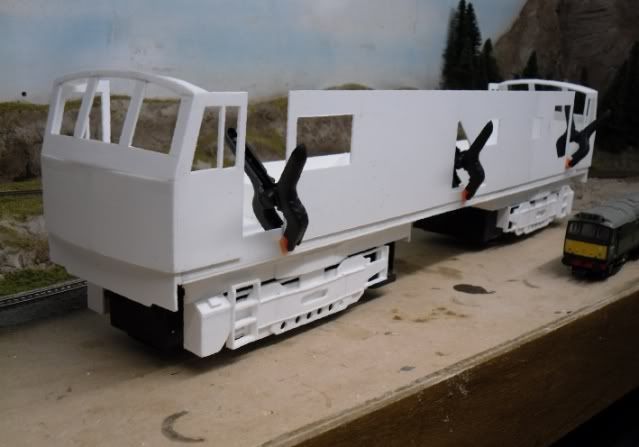 Looking at the pictures I realise I have marked out the grilles wrong at both ends they need making a bit bigger to take them up to the top of the cab window line.
I realise at this point, some compromises are going to have to be made. For example I am going to have to mount the fuel tanks central rather than off set to one end due to the constraints / size of the playmo blocks, They are oriented to have the battery holders inboard. Although I have just this second realised that one is a dummy so needs no batteries, this may be able to be shortened at the fuel tank end ?? Will have to check that out.
Things may slow down now as I struggle to work out the best way measure and mark out the roof cross section.