The best bit of any model is adding the details , well its the bit I like best anyway.
Last night I added the starts of the hinges, today they have been shaped a bit and some notches filed in to make them a little more hinge like.
I have also made some door handles that need a little more shaping, and the door stops.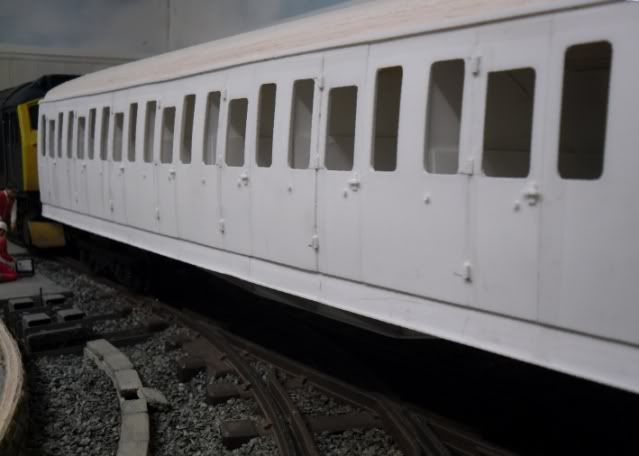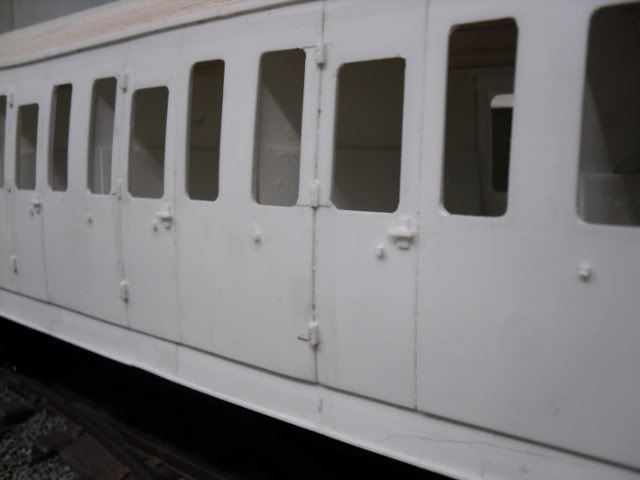 Finally I have bent up some welding wire to make the grab handles
John