Sorry folks but for various reasons I haven't updated for a couple of days, so here is an overdue update...
First off the 25 now been glazed.
It still needs small details adding and the cab interior but its getting there.
----------------------------------------------
I have been experimenting with various things to form a train behind, and after a lot of trying to talk myself out of it, decided a Mk1 suburban coach would be nice, like
this one
A bit of a tall order but you don't get anything for not trying !
Step one was to check something that big would fit round the track and curves (its over 2' long) so I did this by screwing some bogies under a block of wood..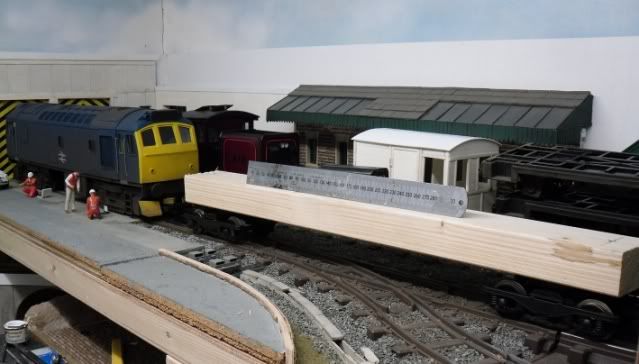 It seemed to work so I moved on with plastic card chassis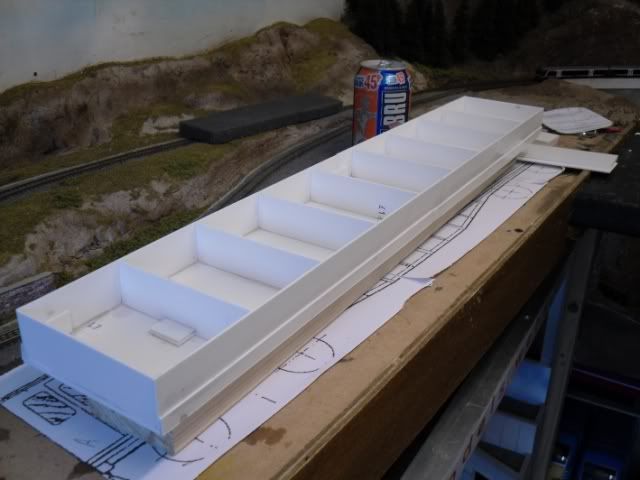 Then....... bulkheads and sides in sections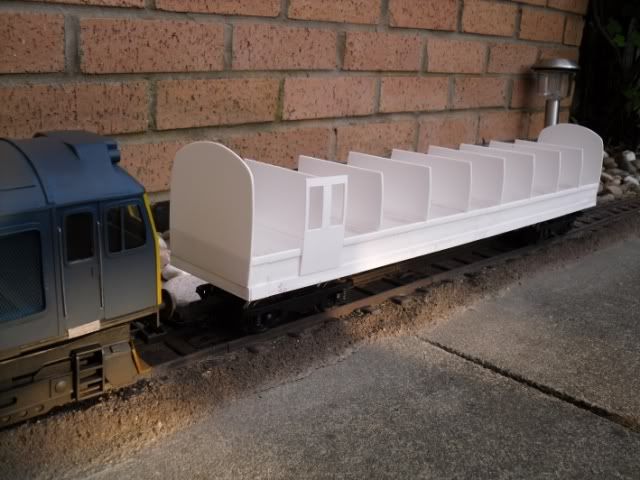 These were made used blown up scans from a book about Mk1 coaches
More side sections added..
as of today one side is full still got the other side to do.
The roof section is blocked out of Balsa wood then sanded
Here in position
So now we are back up to date
John