Sitting on the beach at St. Ives, enjoying the sunshine and watching the occasional train pull into the station. It would seem this holiday features quite a few trains. The apartment we are staying in is the former IKB carriage works in Loswithial. This morning we were woken by a class 66 passing light loco through the station, which is about 30' from the bedroom window !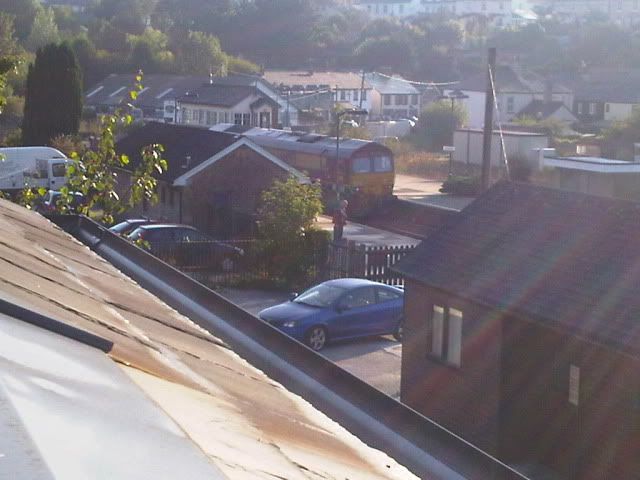 Then a 57 pulling the cornish riviera sleeper train. The pictures are taken from our loft bedroom.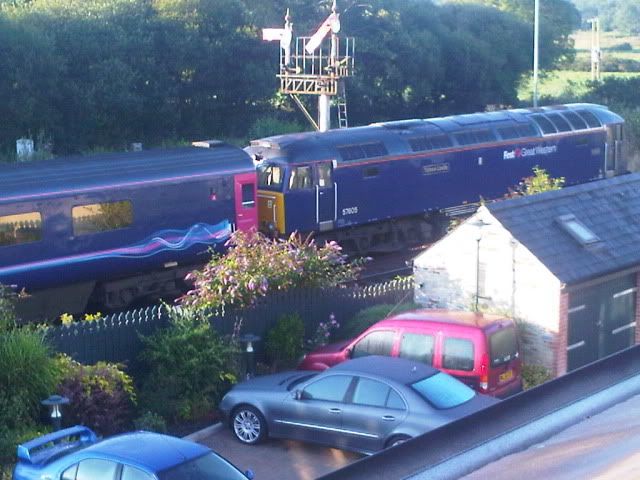 Later the 66 made a pass with a rake of clay wagons, but the video won't upload to YouTube mobile.