KISS (Keep It Simple Stupid) well that's the theory. So the control for the 20 is more or less the same as the 25, a motor, batteries and a switch. In fact this is a little more complicated in that the switch is DPDT with a centre off position, so this loco can go in reverse !!
A rare few shots of the underside... Note that there are a pair of holes at either end for the bogies to pivot on, for static pictures I use the external pair but this reduces the turning circle due to the front of the bogie fouls the body slightly. The inner set of pivots gives a little more clearance.
All the electricary, the connector block is for the wires from the motor bogie to go into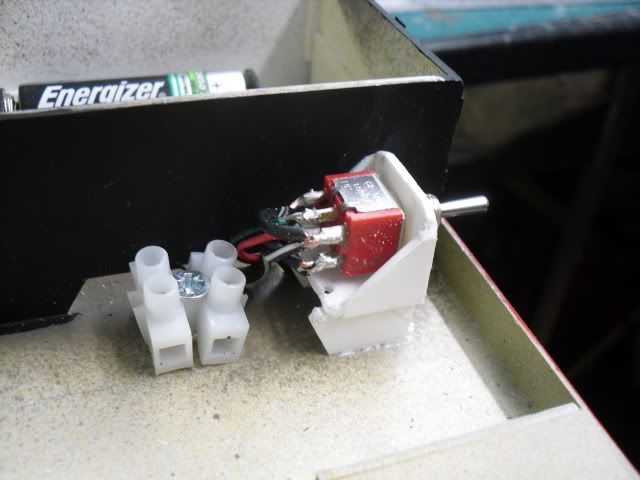 The wheels are obviously "under gauge" but that is disguised when its the other way up as the bogie frames are wider.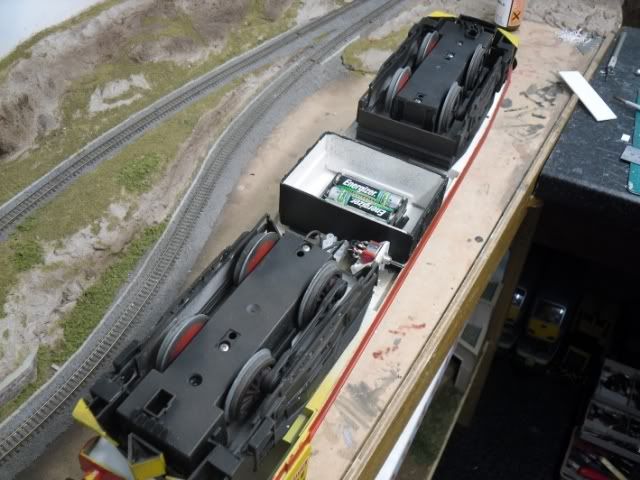 Finally I added some door handles
John