I haven't made many posts of late. I decided it wasn't that interesting to show the results of rubbing, priming, rubbing priming !!! As I have been trying to get a surface finish I was happy with. I think the other reason for all the rubbing and priming was to put off doing the next bit. I wouldn't say I had lost my modelling Mojo, more I had come to a point of the build that I couldn't work out the best way forward. The circular fan grill on the top !
The 25 I di has quite a chunky grill, the 20 proto has a fine grill with a circular frame Mmmmmm....
Then it came to me when I was cutting a piece of drain pipe today, the 50mm circular frame could be a slice of 50mm water pipe. As for the grill I started looking in my garage and found just what I needed, some plaster board jointing skrim :)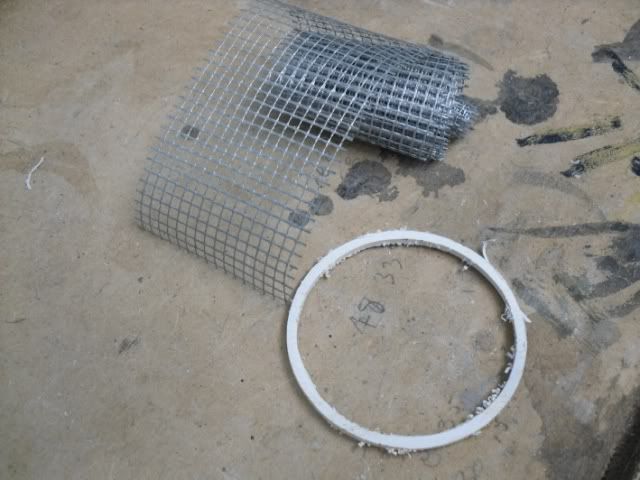 Glued on the top with a cross support made from a couple of styrene strips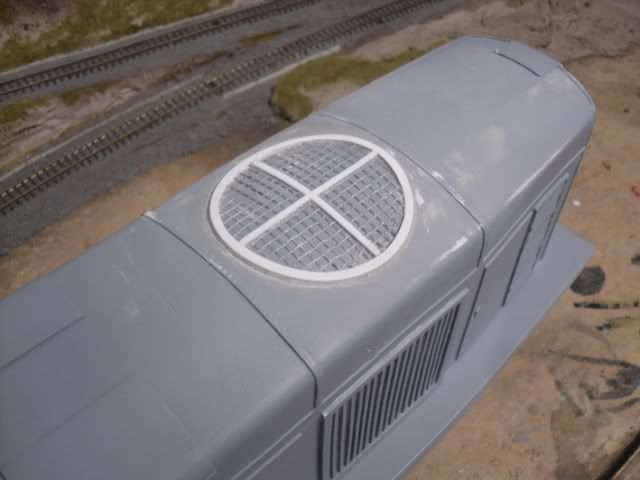 Then a quick rub down and wash followed by what i hope is a final coat of primer.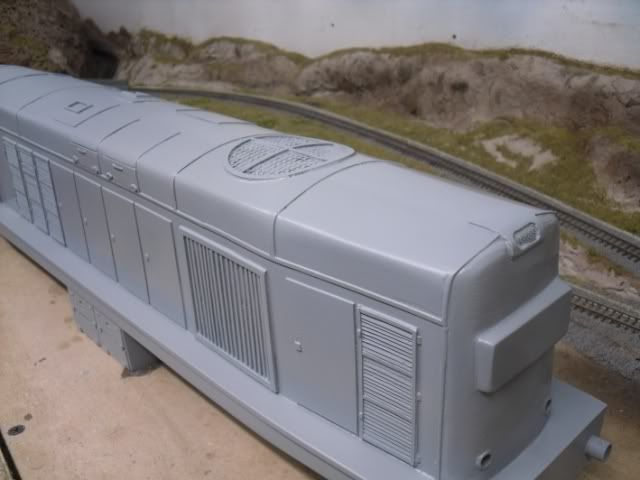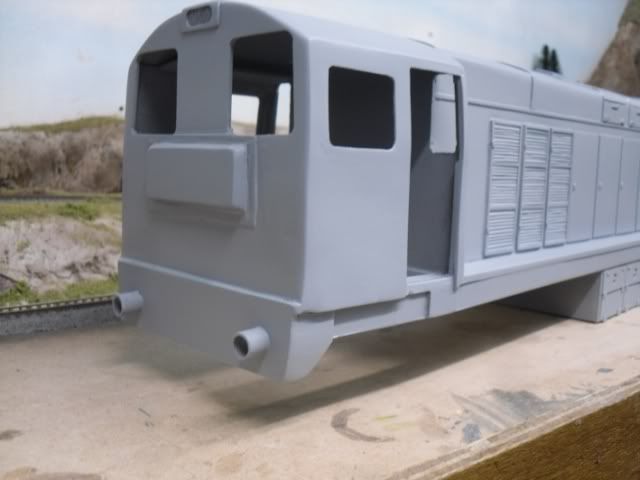 Once its all dry I can now move on.. Yellow then I need to get some Railfreight grey