When I built my 25, I struggled to come up with a way of cutting plasticard into discs. It had me stumped for days ! and then I came up with a real simple solution... 4pence tooling :)
Step One
Super glue four 1 pence pieces to a strip of styrene.
Step Two
Using a blade score straight lines round the penny, then with a pair of pliers snap the surplus off. You need to hold the penny to the card.
Step Three
Dress the edge with a file using the penny as a file guide (yes you may damage the penny !)
Step Four
A final tidy with a nail emery board. and the front edge is given a slight rad.
Finally
Flip over and solvent weld a tube on the back, this tube has an Outside diameter the same as the Inside diameter of the one the cab
Then its a push fit onto the body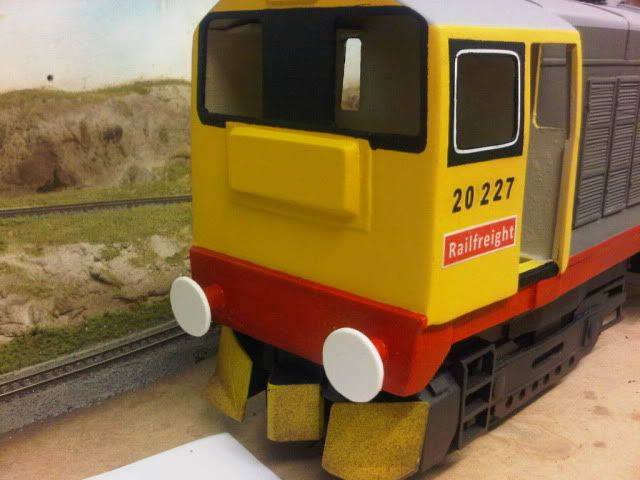 John