The basic colours are now in place, but will need some rework, in particular the red which is still somewhat transparent.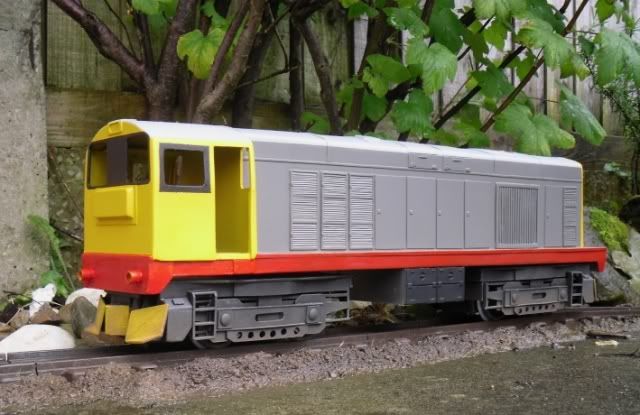 Following the yellow, the next colour up was the Railmatch Grey for the sides, which like the yellow was applied from a rattle can in very thin coats "force" dried with a hair drier, then another coat applied until an even coverage was achieved. The grey went on last night.
This morning the sides were masked a the lighter grey roof was done (actually primer grey) several proto pictures show the livery as having the same grey on the sides as on the roof, but the picture I am working from
HERE
shows the lighter roof.
Early afternoon the red stripe was added with a brush, the black was also applied by brush, both these colours need a bit of tidying up for depth and edges, but I'm not going to push my luck to far, it really needs a chance to all harden of now.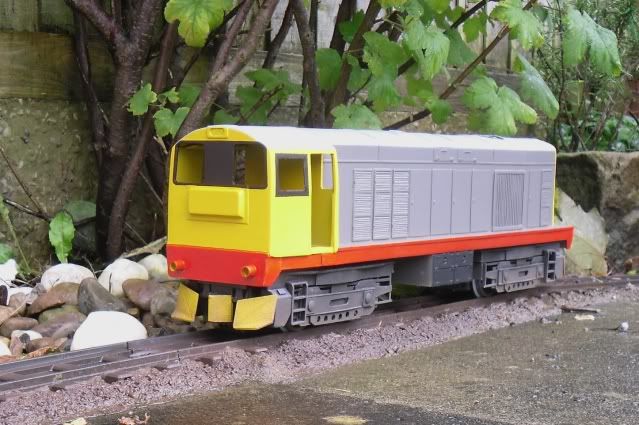 Next job is to work on some "arrows of indecision" for on the sides.