My Neodymium magnets arrived today, so I have spent the evening on a crash course in setting and aligning Kadee couplers, having never used them before.
After a lot of trial and even more error I finally found the best position for the magnets in relation to the couplers. I had done some internet research which had got me to the point of buying the rod magnets (3mm x 6mm) I did get to the point of wondering if I should have just bought proper Kadee magnets but as my 25 magnets only cost £2.20 getting them to work was worth the learning curve.
And here are the working positioning, 3mm holes drilled and the magnets inserted, the big problem now is spotting them in operation.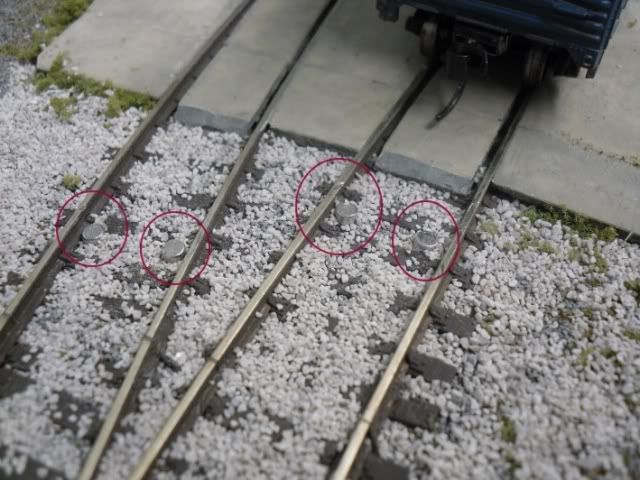 as the coupler approaches the coupler moves to the side
I have had to straighten the headshunt as with the curve I just couldn't get the couplers to work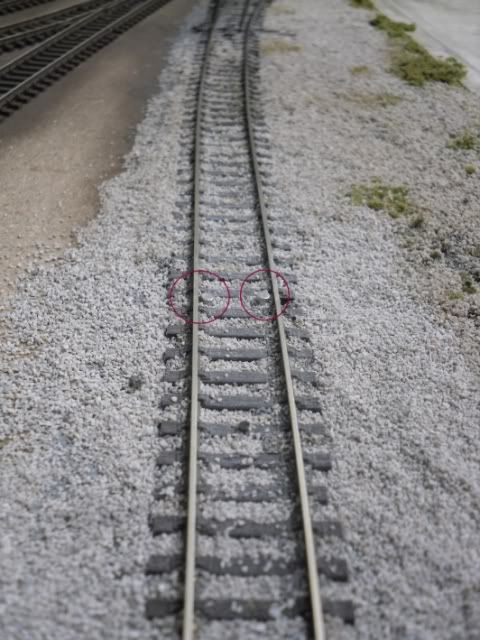 I have set up the magnet points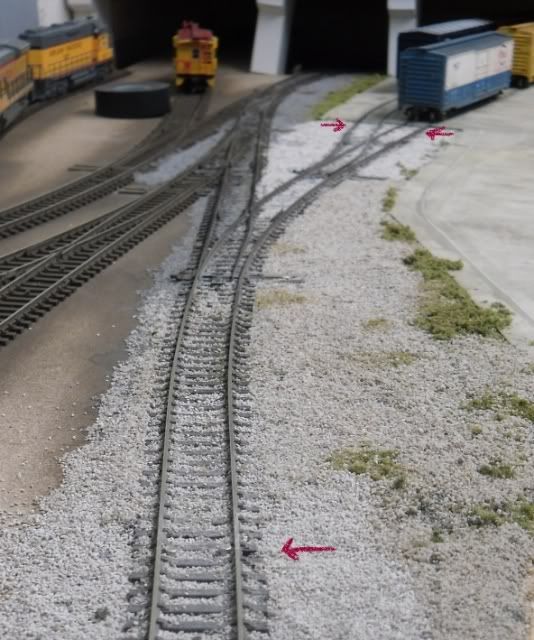 At first I thought i could just have magnets at the closest point in the picture but as the headshunt only fits loco and 1 car I had to fit magnets in the far positions to be able to slit strings of cars in the spurs to bring them back out.
John