Looking at the last batch of pictures I realised the back scene's were a mess, with the remnants of former hills, and a very white look. They didn't give the look of a sunnier clime.
So :
1 tub of dulux blue left over from the boys bedroom
1 tub of white poster paint
1 brush and 40mins of dabbing gives .. On the right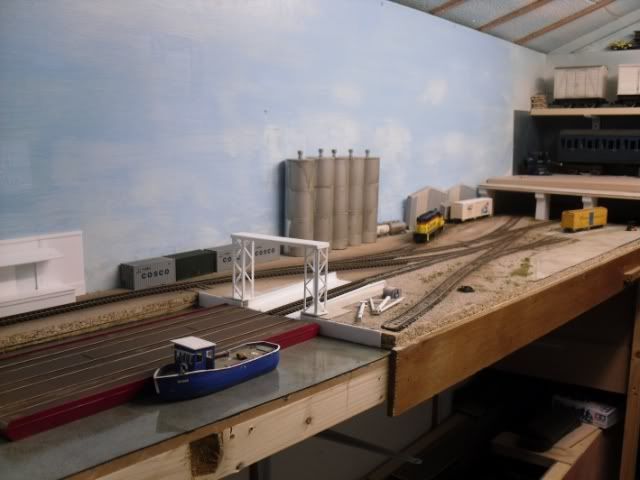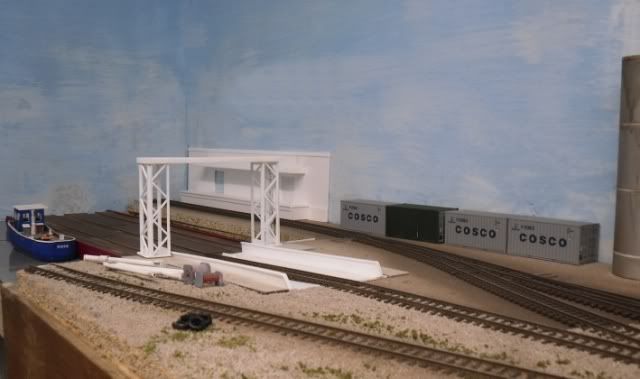 On the left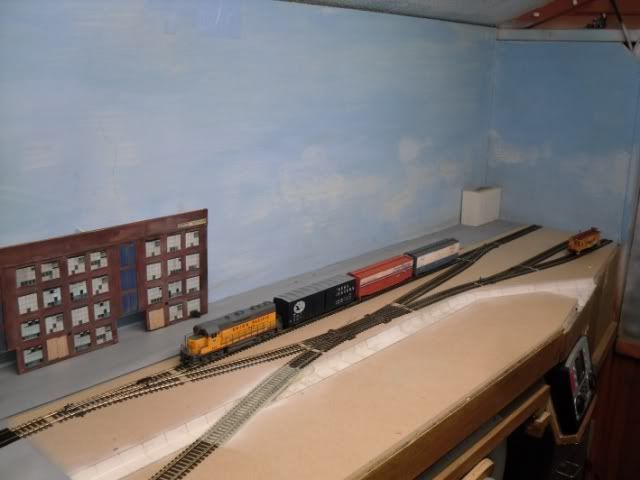 I think its made a significant difference, the shed certainly feels sunnier :)
While in an artistic mood I did some work on the storm drain, last night I had sprayed it all with some "porcelain" plasticote. First job tonight was to cut a piece of plastic to a scale 10' and then use it to mark out the drain sections with a pencil. Then some Humbrol "concrete" acrylic added to suit. This next picture shows the spray base coat only on the left and some acrylic brushwork on the right.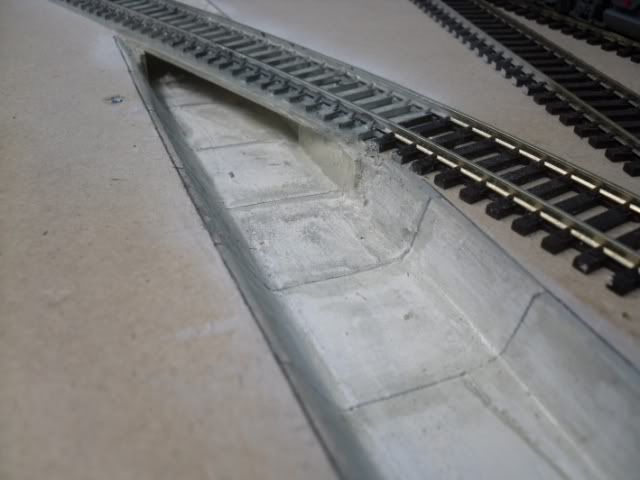 Stepping back, you will see more sections need brushwork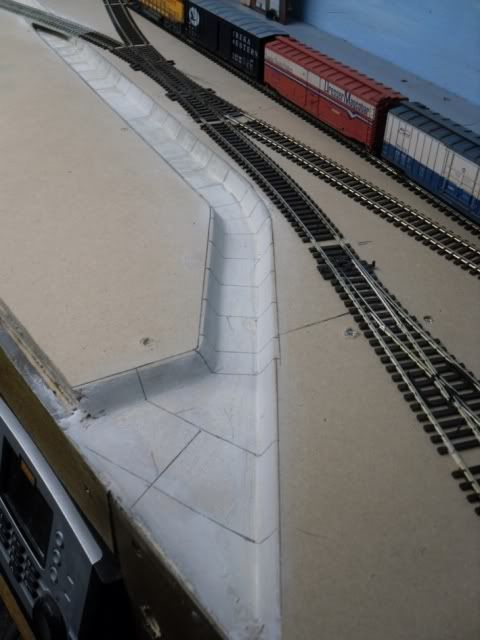 At some future point it will get overgrown with a trickle of water in the bottom and some junk?