This afternoon I set to work on the building at the end of the downtown side of the layout. The plan was to make the straight track look like it carries on through the buildings, using a mirror. I will let you decide if it works ! I got a bit carried away a built more and more.
The mirror needed packing to get it square on to the rails.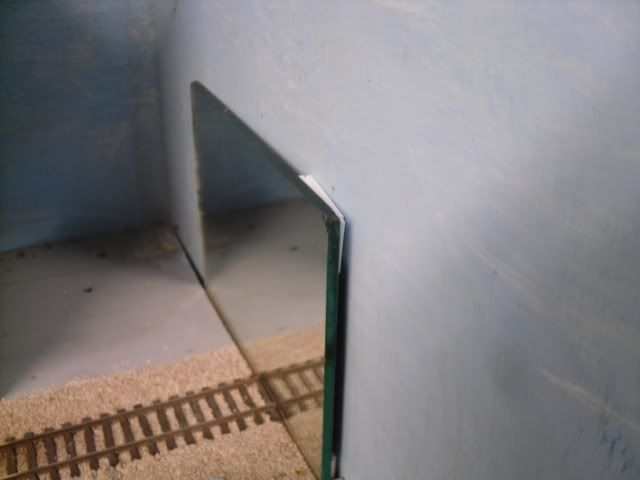 Then I built the low relief building across the two forward tracks, with a corridor connection to hide the mirror top.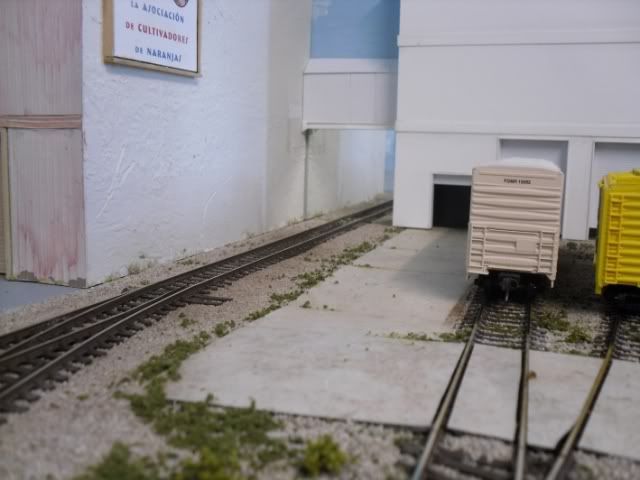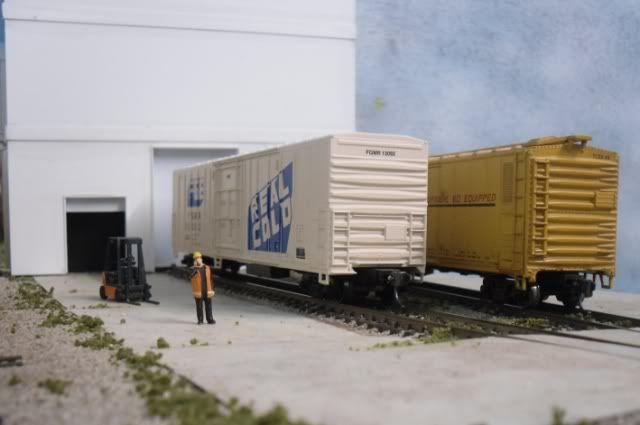 With the lines looking straight in the mirror, I can now pose a shot with one loco looking like a 2 loco pair.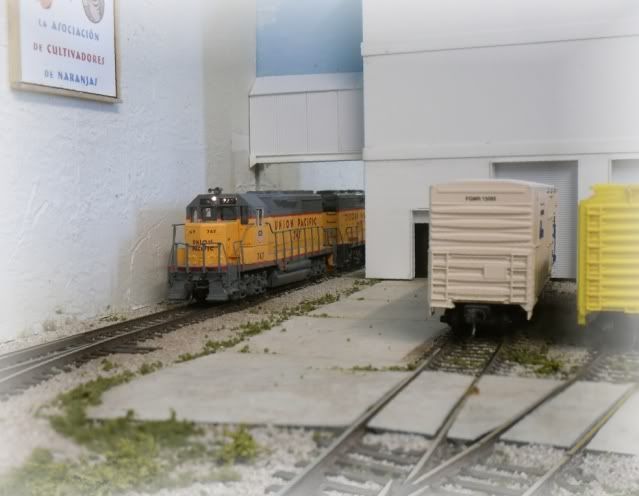 Next job, reclad the end of the recycled building and start a truck loading bay
Then build the units to sit on the loading bay, I was on a roll by this point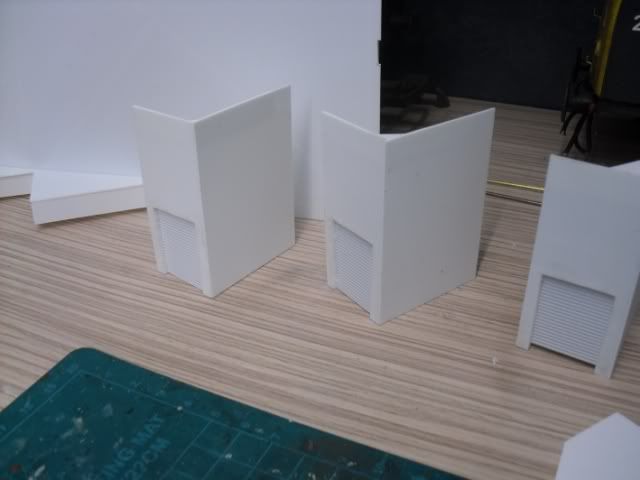 Stuck in place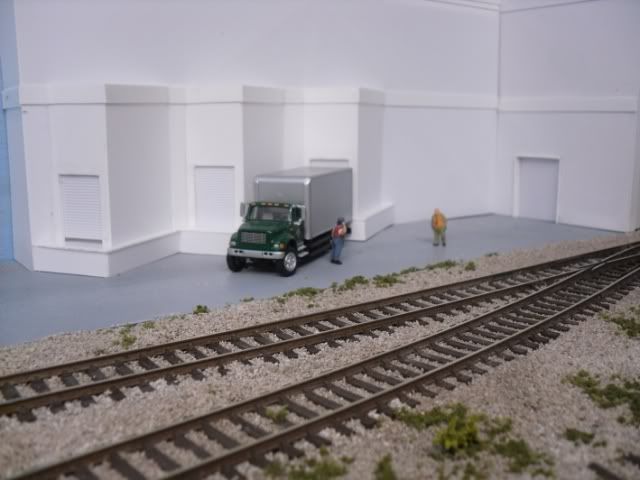 To give an overall view ...
Finally a staged shot ( I confess to use soem photo stacking software to get the depth of field in this last one)
John