My layout seems to be a game of two halves, to borrow a metaphor from other peoples hobby. Work has mainly concentrated on the industrial town side or the right hand side of the shed. Last night I set to with some more vinyl tiles and some ballast.
How the evening started
Having read Octobers Railroad Modeller there is and interesting article at the back about freight yards that have roadways between every other track, so I thought that would make a nice contrast to the team track on the "other side" of the shed.
This next shot shows how the underside of the tile is pared away to clear the rail chairs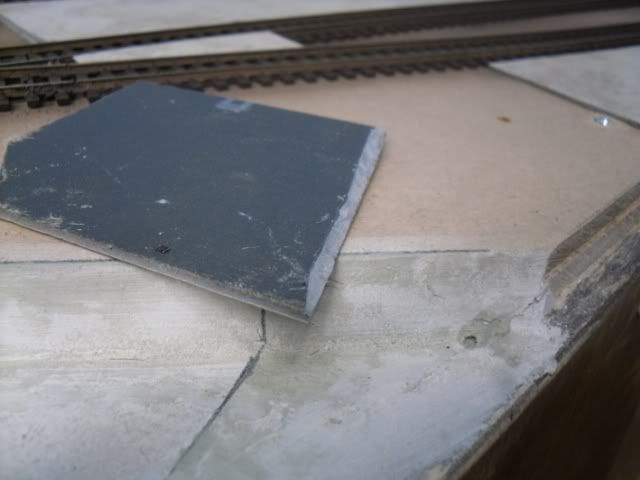 Ballast added but not glued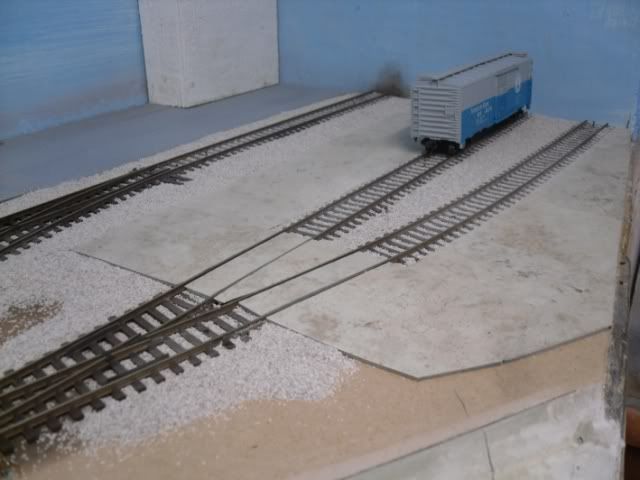 PVA / Water added along with some weeds..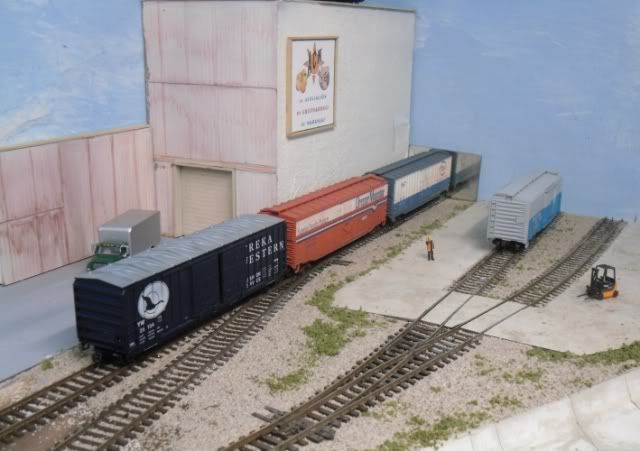 I'm not sure about the building, its recycled from a previous On30 layout on which it looked small, it may look to big / tall here?
John