Not much modelling has got done this week, the only thing that I have got done is making a batch of Air conditioning units that will populate the flat roof spaces.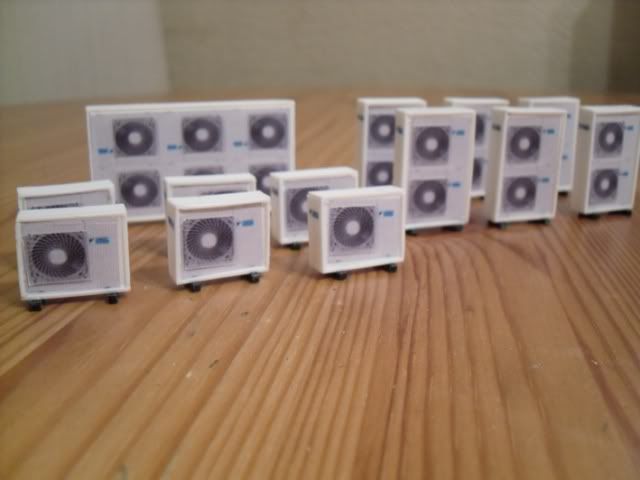 They were simple to make, a few thickness's of plasti-card to make up the depth and a picture of an aircon unit printed on sticky labels and stuck on the front.
During the course of the week they will be fitted, photos to follow.
Part of the reason for reduced modelling is an increased interest in my non modelling blog..
rjrdaydreamer
.. but I have plans for the coming week in the shed
John