With a bit of spare time I decided to tackle ballasting the second base board half. I have been using what woodland scenics, describe as "Fine"
When its this big there is no point messing with an eyedropper.. So its get a half full bottle of PVA and top it up with water and a dash of Fairy Liquid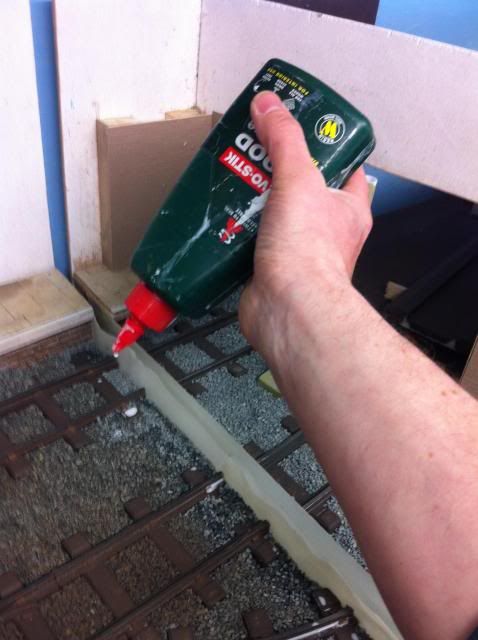 Prior to ballasting I had decided to reduce the amount of track in front of the fiddle yard, so the point work has gone and its a single line siding now.It just needs extending a little as I ran out of track.
Under the footbridge the ballasting extends up to the traverser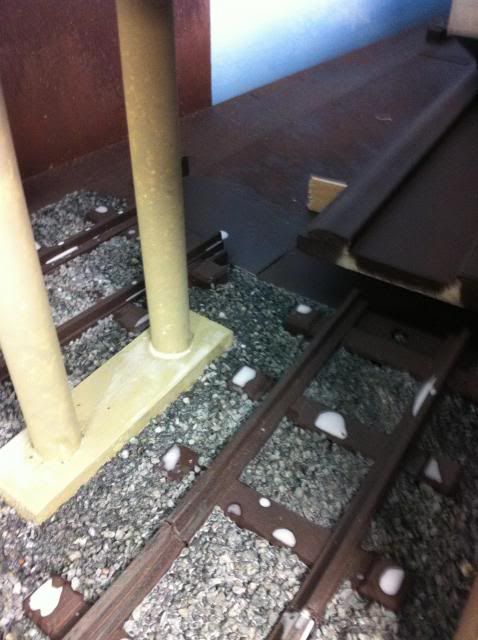 Look who is back !! Pointing Man is home from his ship building holidays. "Too much PVA here mate !"
Thought I would take a gratuitous 25 picture
The suburban is too big for inside !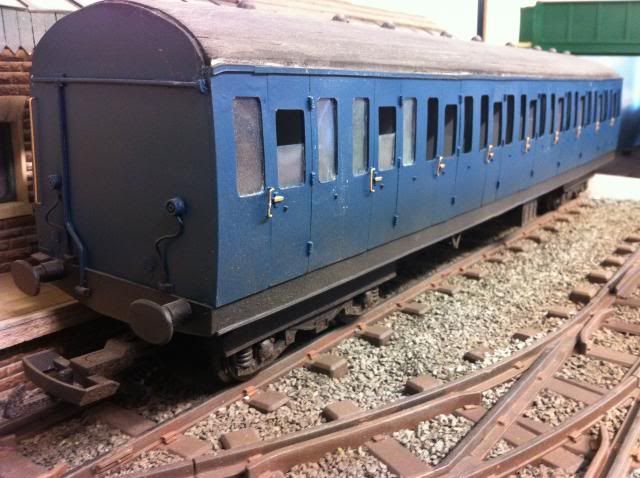 More updates to follow