I don't profess to be an expert in all things railway, I just like building models. Hence the variety of sizes and scales.
I came back to the hobby about 6 years ago and since then have had On30 in the garden, then OO in the garden. After a very wet winter I invested in a 6' x 8' garden shed which became home to my various layouts.
As of Winter 2012 I have tried several layouts, here are some of them
OO in the shed Springhead Junction. Featured in
Model Rail
magazine. Now dismantled
G scale in the garden - still current, the track having been renovated summer 2012
G scale in the shed as an indoor 7' long micro layout. As of Autumn 2012 this is stored
More information
HERE
On30 in the shed as two 3' exhibition modules. After a couple of shows these have now been sold
More info
HERE
OO in the shed as a single 3' exhibition module Mossley Terrace.
More information and pictures can be found
HERE
I kept this for 5 exhibitions and has now been sold
This picture was used by Model Rail magazine in a feature about the 153 unit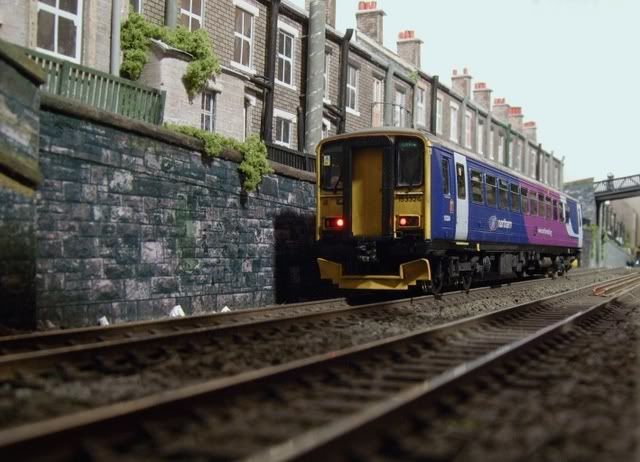 N in the shed as a fixed in tail chasing time passer. (Dismantled)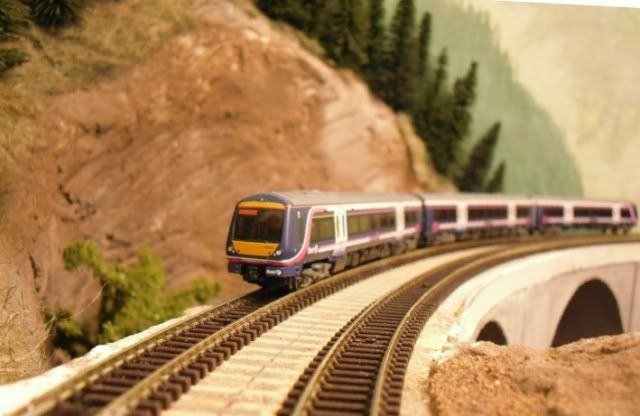 US based HO layout still in the shed